Well I've just finished watching my latest Chinese drama - ToGetHer (Superstar Express) featuring Jiro Wang and Rainie Yang.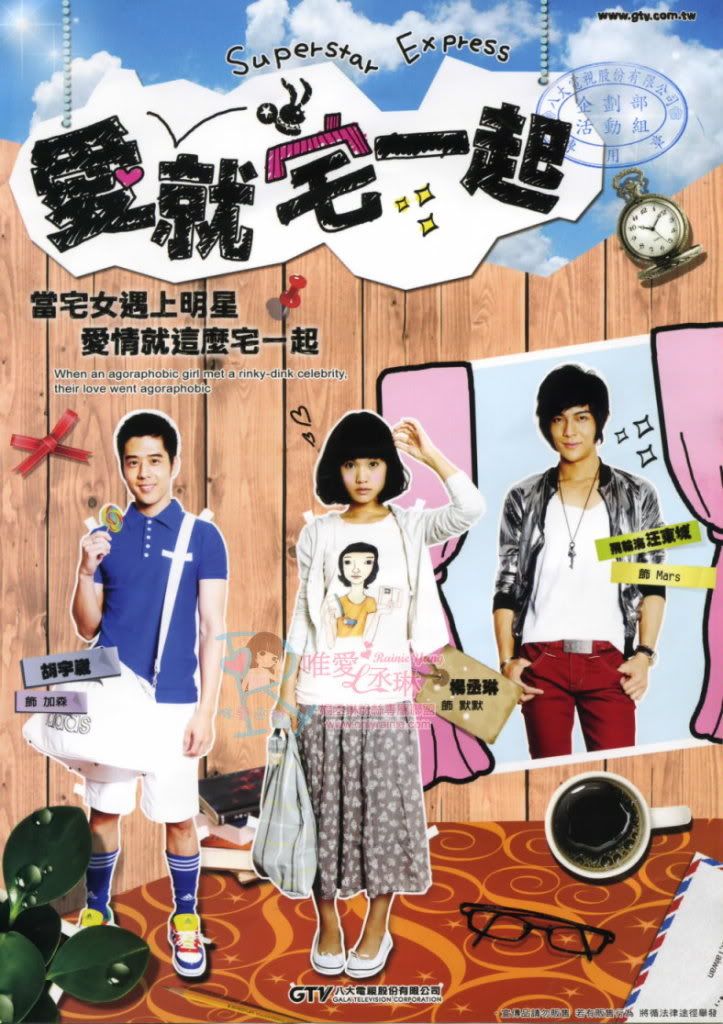 At first I wasn't so sure about it as Rainie Yang didn't have her trademark long hair (not that I watch dramas based on what the girls look like), but I started to grow into it! I've been watching it from time to time on my iPod during bus rides home and finally finished watching the last of the 10 episode series last night at West City while waiting for Aonghas to finish work!
My life suddenly feels so empty now! I really need to find a new drama to watch. I really want to try find something without Rainie Yang in it as I would like to diversify my tastes, but I'm aware I said that last time!
Anyway a SPOILER ALERT after the break! Don't click if you don't want to find out about the ending!
My favourite scene was most definitely the final scene at Mars' first concert after his injury, performing in front of an audience at university. He dedicated a song to the girl he loves - MoMo, which also just happens to be the end-credits song!
It made me go BIG AWWWWWWWWW!