After the announcement of the new iPod Touch, I've been tempted to buy the latest iPod Touch as a stop-gap measure till my dream phone is designed and being sold. I figured I'd just keep using my existing Sony Ericsson K800i that I've had for the past four years and use the iPod Touch to surf the net and for all the other apps.
What has made the iPod Touch even more tempting to buy this time around compared to past generations is that it has both a front and rear-facing camera as well as HD video recording. I could use it as a pocket camera/video camera as well. Today though I discovered that the rear camera is not as good as the iPhone's, or any previous iPhone for that matter!
That led to me to rethink my desire to buy an iPod Touch. Rather than spend the $489 on one and then trying to sell it after (or keeping it) and spending extra money to buy another device. Maybe I should just spend money on one device and not bother buying the iPod Touch.
The only thing...which phone to buy?
These are the specs I'm looking for:
- Touch Screen (preferably min. AMOLED, capacitative and no smaller than 3.5")
- 1 Ghz processor
- Front facing camera
- Rear camera (min. 5 megapixels)
- Flash (min. LED flash, preferably Xenon flash)
- Android
- GPS
- Wifi, bluetooth, 3G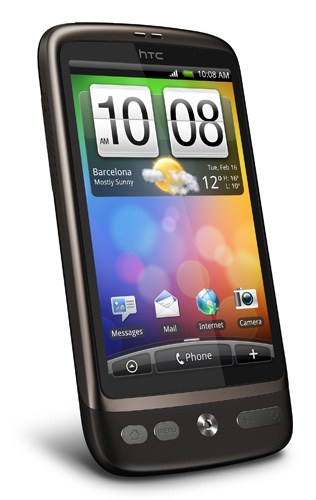 The main contenders I've been looking at so far have been:
iPhone
- pretty much meets all of the above, but antennagate makes me feel slightly weary about it. I also don't know about the restrictions and the need to use iTunes. I don't think it has a flash either
HTC Desire
- Fulfills most criteria and has HTC Sense which is quite good according to my brother and critics, but has no front-facing camera
Samsung Galaxy S -
Fulfills most criteria, but I've heard the camera isn't too good and it has Samsung's TouchWiz which isn't as good as HTC Sense. It doesn't have a flash either
Nokia N8
- Isn't available yet, but apparently has a really good camera. It's also touch screen as well. Only downfall is it runs Symbian which isn't exactly the best mobile OS and it has a slower processor
I know I shouldn't be picky and I probably should decide which specs and hardware is most important to me. I'm just very cautious after I bought my current phone (K800i) and have been having to put up with all these faults, such as the joystick-like button not working properly, the internal memory being extremely slow and the video camera quality being very poor.
I've been keeping an eye out for rumours of new phones supposedly being developed to see if any of them are my dream phone, and so far this
HTC phone
looks promising. It may be slightly big at 4.3" though, but I guess that wouldn't be too bad if it has all of the above specs!
There is also Windows Phone 7 coming out in the next couple of months, but I'd rather go for a more mature OS like Android for now and wait to see how Windows Phone 7 comes along. We all know what happened to Microsoft's Kin phones...
I don't know whether to wait for future phones (you could always end up waiting for something better in the future and find yourself never getting anything in the end) or to make a decision on one of the phones listed above!